Bryllite Ltd. (Representative: Kim Yura, parent company: HanbitSoft) announces that the total contract amount of the global game asset integration platform "Bryllite Platform" has surpassed US $ 50 million (USD) . Pre-sale is scheduled to be held until June 30th, and KYC to participate in Pre-Sale will be accepted until June 15th.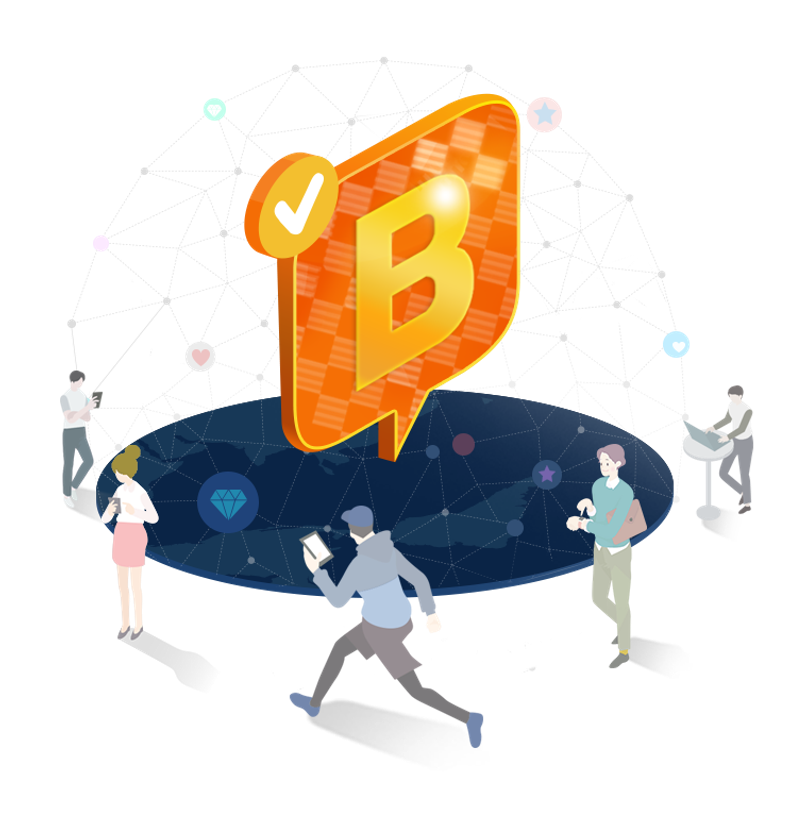 "Brill Light platform"
■ Background
Up to now, many gamers were unable to receive any compensation for expenses invested in games (time + effort + money). Furthermore, we could not receive reasonable compensation even when game property data was lost due to problems of development company, or services were terminated unilaterally.
By some conventions, ownership of game assets was excluded without being shared by gamers. Bryllite seriously approached such a situation and claimed that owners of game assets should also include gamers and share certain parts.
■ "Brillite Platform" aiming for "super connected game society"
Bryllite believes that all game assets should eventually be attributed to gamers their ownership. So we developed "Brill Light · Platform". We aim to build a "Hyper Connected Game Society" that protects gamers' assets safely using block chain technology, and allows you to move and trade assets across the boundaries between games.
"Brill Light Platform" is a highly reliable global gaming asset integration platform that provides the ability to securely store and move game user assets and to move and trade items without intermediaries or commissions. Gamers can acquire BRC (Bryllite Coin) simply by playing "Brill Light platform" game, and can easily and safely trade game assets using BRC.
Currently, we are tie-up (MOU) with the globber game etc. which reaches 1 billion cumulative registrants, and along with the growth of the platform, we can continuously secure many gamers from all over the world as a real user of BRC.
Bryllite 's Pre – Sale is ongoing from April 16th and has attracted a great deal of attention both domestically and abroad to surpass the soft cap' s USD 10,000,000 on the fourth day of the start.
Reference * MK News (Korea)
http://news.mk.co.kr/newsRead.php?year=2018&no=253975
■ 300 or more investors participate in the first single Meet-up
More than 300 investors participated in the first independent Meet-up held in Seoul on May 9. The direction and vision of "Brill Light platform" are announced.
<HanbitSoft Kim Yura's CEO's speech>
As well as positioning it as a global game asset platform, investment and support for developers are made, and cooperation with new business is planned as well. I would like to secure the potential to exploit symbiotic ecosystems so that many partners also benefit, and even the potential to be utilized for the real economy.
1st Meet-up Kim Yoo-ra (Kim Yoo-ra) CEO
https://www.atpress.ne.jp/releases/158085/img_158085_2.jpg
■ It surpassed 50 million USD! Pre-Sale until 30th June
Bryllite's Pre-Sale has exceeded USD 50 million as of June 5, and the enthusiasm for that investment has not yet appeared.
Pre-Sale will be held until June 30th and KYC to participate in Pre-Sale will be accepted until June 15th. Participation prices are formulated with 1 BRC = USD 0.2, and BRC bonus of 10% is given if the participation amount is USD 20,000 or more, and 25% if USD 50,000 or more.
Although Public Sale is scheduled in early July, there is also the possibility that it will not be executed according to the pre-sale fundraising situation.
<Bryllite team comment>
Information on the project can be confirmed on the official website and various community channels, and it does not provide token sale information on any other form of unofficial channel, so about similar fraud You need to be careful.
■ Company profile
Company name: Bryllite Ltd.
Location: Room 1403, Wan Chai Commercial Centre
194-204 Johnston Road, Wan Chai, Hong Kong
Representative: Yoora Kim
Establishment: 2018
Business description: Platform development
ICO MARKET,Inc.
---
※This content is not intended for solicitation of investment or advice. In addition, although this content is created based on materials and data judged to be reliable, we do not assume the obligation to investigate and confirm the accuracy and reliability of information.
※We are not engaged in any projects that require permission of virtual currency exchange traders.