ICOVO AG (Headquarters: Swiss representative Akihiro Yamase) holds a Hackasson stolen the virtual currency (ETH) deposited on the Smart Contract by piercing security holes. DAICOVO contract which implements investor protection mechanism called DAICO is targeted for hacking.
Even if you can steal a deposited ETH, you will also be paid a prize (10 ETH total) depending on its severity, even if you find a bug in the contract. During Huckathon, Solidity's security best practices are also explained. This event proceeds on the premise that there is Solidity's coding knowledge. It is possible to participate with or without knowledge. This event is held in Japanese. Supported by Japanese / English speaking engineers.
[Summary]
Date: Saturday, June 30, 2018 9:
30-21 : 30 ( Open 9 : 15) Venue: T's Shibuya Flag Conference Center Room 8H (8th floor of H & M)
Organized by: ICOVO AG
Participation fee: 2,000 circle (lunch during lunch, at the time of networking, snacks, alcohol (I will offer a soft drink))
application from the following
Https://Icovo-ag.Connpass.Com/event/89728/
Https: // www.meetup.com/ethereum_hack_tokyo/events/251172633/
[About ICOVO]
ICOVO is the world's first and only ICO platform that can realize a healthy ICO. The axis of service is Smart Contract DAICOVO in line with the concept of DAICO proposed by James Foundation Vitalic Berlin in January 2018.
Toward the soundness of the ICO environment, the governments of various countries are advancing the development of regulations, but it is difficult to make the ICO using the borderless block chain anymore sound just by centralized legal regulation anymore.
We should introduce a mechanism that can not avoid obeying regulations by a non-centralized approach. DAICO is a non-centralized approach that has been proposed by taking advantage of the greatest feature of the block chain, such as being able to execute programs that can not be improved by anyone.
We sympathize with the thought of DAICO, develop DAICOVO, offer open source with the mission of "All ICO should use DAICO" with the mission.
Also issue a token "OVO" specialized for use as ICO procurement currency.
Currently ICO's procurement currencies are mainly used for large-volume Ethariamu, but give the benefits of using OVO for ICO investors participating in projects drafted on the ICOVO platform. As a result, projects on ICOVO platform will be used as procurement currency, in addition to Etheram, OVO.
OVO is the only token specialized in the use of the world's only ICO procurement funds and the value of OVO improves as the number of sound ICOs on the ICOVO platform increases. OVO is a symbol of soundness of the ICO environment, and it will be an index "index".
In addition to improving the soundness of the ICO environment centered on DAICOVO and OVO, it is also stated to expand the base of ICO investors and expand the ICO market. It is a solution to the problem of lowering barriers to the ICO participation process so that anyone can easily participate in the ICO. This will be realized through the provision of the ICOVO Web for improving the usability of ICOVO App and ICOVO App which is optimized for the world's only ICO for ICO participation.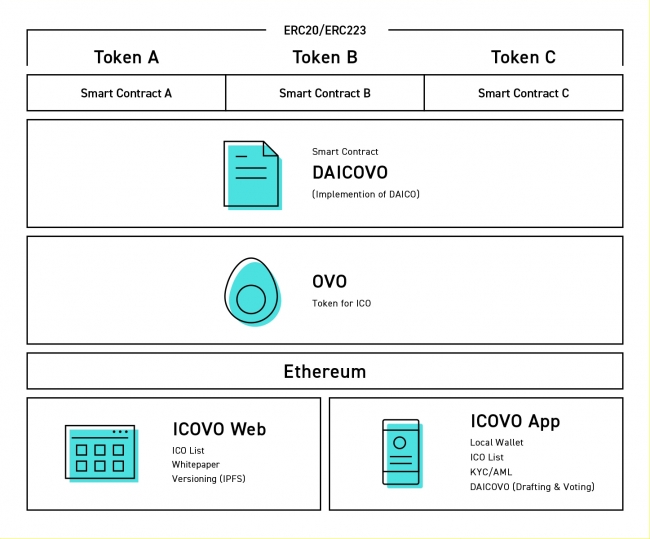 [What is DAICO]
A mechanism to manage funds procured by ICO, proposed by Eitalium founder Vitalik Buterin on January 6, 2018, so that the drafter can not use it illegally by non-centralized method. In ICO using tokens that conform to ERC 20, it is necessary not to withdraw a fixed amount of funds procured by project drafters using Smart Contract per hour, A mechanism to make it possible to return the funds remaining based on the consensus formation of ICO investors, such as when the cancellation is made for some reason.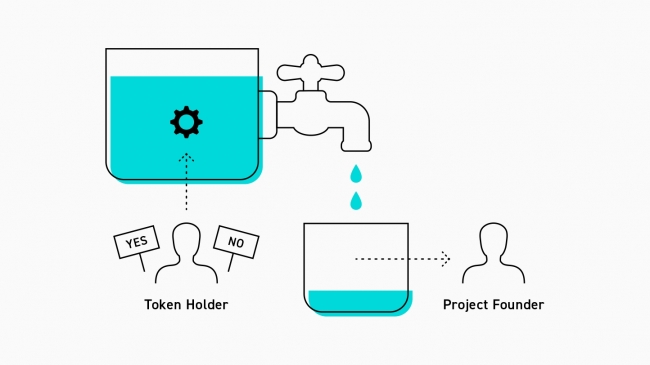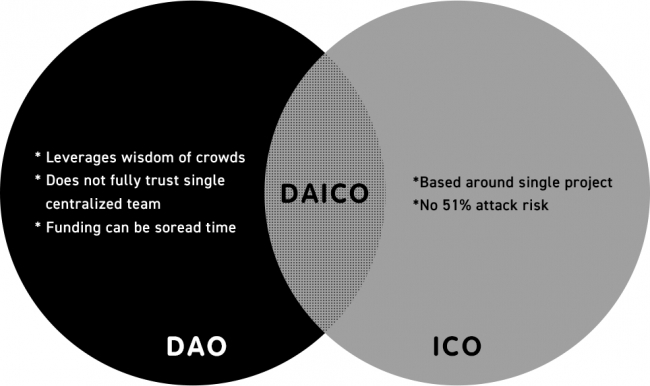 ICO MARKET,Inc.
---
※This content is not intended for solicitation of investment or advice. In addition, although this content is created based on materials and data judged to be reliable, we do not assume the obligation to investigate and confirm the accuracy and reliability of information.
※We are not engaged in any projects that require permission of virtual currency exchange traders.