Augmented Reality (AR · Augmented Reality) Lucyd's LCD token, which develops smart glasses and develops AR applications, is listed on the Nebula (URL: https://nebula.exchange/ ) exchange Announced. Nebula (Nebula) is a virtual currency exchange based in Singapore. LCD Token Listing On the same day Nebula (Nebula) began trading ERC 20 utility tokens. The LCD token has become available ahead of the platform launch of Lucyd (Lucido).

LCD tokens will be able to conduct peer-to-peer transactions such as remittance between individuals, purchase of AR content, purchase of smart glass, etc. without using hands through Lucyd's smart glass. The LCD token can be mined (mined) by two methods. (1) It is possible to acquire the LCD token by supplying the calculation work to the Lucyd (Lucido) network and (2) a method of mining based on user evaluation of applications and media shared on the platform. The goal of the LCD token is to promote the building of a sound community and the development of platform by decentralizing the production, storage and sale of AR contents.
Harrison Gross (Harrison · Gross) co-founder of Lucyd (Lucido) says about Nebula (Nebula) as follows. "We want to make it possible for as many people as possible to participate in the revolution that AR brings, I am delighted to be able to trade LCD tokens through the simple and efficient interface of Nebula (Nebula) . "
In late June of 2018, Lucyd (Lucido) launches the Internet shop selling smart glasses and general smart glasses for the first time in the world that can be purchased with virtual currency / legal currency.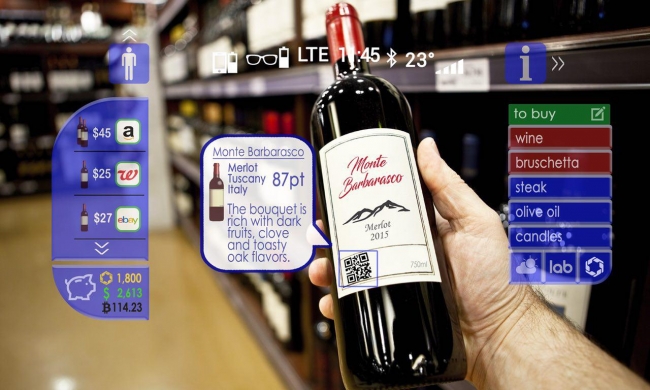 About Lucyd (Lucido)
Lucyd Pte Ltd is developing an app store that runs on ergonomic AR smart glasses and block chains. On the Lucyd (Lucido) Block Chain Platform, you can easily create, share, and experience AR content. Through the technology of Lucyd (Lucido), everyone will be able to see the new extended world through smartphones. For details, please visit the official website ( https://lucyd.co ) or Telegram's community site ( https://t.me/lucyd_en ).
ICO MARKET,Inc.
---
※This content is not intended for solicitation of investment or advice. In addition, although this content is created based on materials and data judged to be reliable, we do not assume the obligation to investigate and confirm the accuracy and reliability of information.
※We are not engaged in any projects that require permission of virtual currency exchange traders.