We are pleased to announce that PATRON financing totaling 4 billion yen has finished acquiring funds by virtual currency targeting foreign markets handled by EXTRAVAGANZA INTERNATIONAL, INC. (Headquarters: USA: Representative: Atsushi Hisagi).
PATRON :  https://patron-ico.io/
Whitepaper: https://patron-ico.io/doc/patron-wp-en-01-20180423.pdf
We are pleased to inform you that we have completed procurement of 4 billion yen, which is a hard cap, through the procurement of virtual funds for overseas markets, "PATRON", a sharing economy of influencers around the world.
■ What is PATRON
Influencers and SNS users around the world post / discover Schering Economy information of social media on the Internet, mobile phone or tablet · Sale of reserved influencers · Acquisition · PR ambassador matching.
It is possible to realize lump total live delivery from one device to various LIVE type SNS users.
Utilize block chain technology tokenize the influencer SNS delivery frame.
A reliable marketplace where you can trade on the PATRON platform is the sharing economy PATRON (patron) sharing influencers around the world.
Main functions
1. Share the SNS delivery frame of influencer on spot (pay each time
2. Will welcome influencers as exclusive for several months (Monthly charge
3. Acquire favorite influencer and monopolize (Yearly unit Purchase type contract
PATRON will be headquartered in Silicon Valley after the completion of financing, establish a Japanese branch and Dubai branch.
I will also inform you that we have also decided to introduce Hashgrah by "David A Cohen" (Hashgraph Advisor) who assumed office as Chief Technical Advisor.
Also elected as the main sponsor of JAPAN BLOCK CHAIN ​​CONFERENCE 2018 to be held at the Tokyo International Forum June 26 – 27. On the day, we will mobilize the world's largest 10,000 people.
Venue: Tokyo International Forum
Those planning to visit: 10000-15000 people
Date and time: June 26 (Tue) – 27 (Wednesday) 2018 8:
00 ~ 18: 00
Application and ticket purchase on this site (from May 14 (Monday)) or purchase tickets on the day
http://japan-blockchain-c.com/
Organized by Global Block Chain Association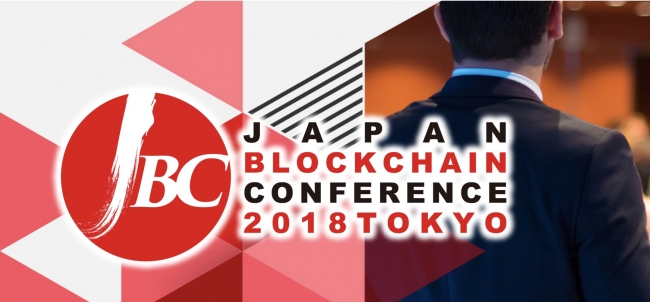 NEWS   -WORLDWIDE
Forbes
https://www.forbes.com/sites/steveolenski/2017/12/27/how-to-make-influencer-marketing-a-global-experience-in-2018-and-beyond/#38dd124231a7
Entrepreneur   " 12 Blockchain start-up 2018 "
https://www.entrepreneur.com/article/309977
INC    "  5 Tech start-up 2018 "
https://www.inc.com/melissa-thompson/5-tech-trends-that-will-help-your-small-business-become-more-efficient-in-2018.html
Influentive
https://www.influencive.com/patron-raises-10-million-launches-pre-ico-capture-global-influencer-marketing-industry/  
YAHOO
https://finance.yahoo.com/news/patron-japanese-sharing-economy-platform-140000911.htm
Morningstar
https://www.morningstar.com/news/pr-news-wire/PRNews_20171227CN77440/patron-a-japanese-sharing-economy-platform-for-influencers-all-over-the-world-to-launch-premium-ico-sale.html
Sankei 
http://www.sankei.com/smp/economy/news/170916/prl1709160055-s1.html
StartupMgzn 
https://www.startupmgzn.com/english/news/still-confused-about-blockchain-then-you-definitely-dont-want-to-miss-out-on-this-event-by-dubai-international-blockchain-summit/  
CP 
http://cpifinancial.net/news/post/43908/blockchain-decoded-at-dibs
TG daily
http://www.tgdaily.com/cryptocurrency-and-blockchain/how-this-japanese-startup-plans-to-disrupt   https://fintechevents.center/event/patron-ico-review/ 
AtoZ
https://atozforex.com/news/patron-ico-review/ 
CCN
https://www.ccn.com/time-influencers-keep-earnings/
NewsBTC
https://www.newsbtc.com/2018/02/08/patron-company-made-influencers-influencers/ 
Cointeleglaph 1
https://cointelegraph.com/news/a-japanese-startup-aims-to-boost-earnings-of-social-media-influencer 
Cointelegraph 2
https://cointelegraph.com/news/new-platform-for-social-media-influencer-to-increase-views-and-save-earnings
Bitdays
https://bitdays.jp/?p=2625
JBPress
http://jbpress.ismedia.jp/ud/pressrelease/5a6beed177656161f6070000
niconico news
http://news.nicovideo.jp/watch/nw3321701
Coinspeaker
https://www.coinspeaker.com/2018/02/19/revolutionary-influencer-platform-patron-announces-dates-pre-tge/
club influencers
https://www.clubinfluencers.com/patron-la-ico-japonesa-los-influencers/
theCryptoo
https://thecryptoo.com/patron-raises-10m-launches-pre-tge-capture-global-influencer-market/
InfluencerUpdate.biz
http://www.influencerupdate.biz/news/66862/japan-based-influencer-blockchain-platform-raises-10m/
PATRON / Other
Superiority / Advantage (Founder's Blog)
https://ameblo.jp/hisatumi/entry-12357716983.html
Wallet / referral reward program
https://patron.icoadm.in/en/crypto_orders/new
"Prototype
http://patron-demo.collabo-consul.com/lp/
"Telegram -EN
https://t.me/patronicoen
"Telegram -KR
https://t.me/patronkor
"News Telegram
https://t.me/extravaganza_international
"Facebook Group
https://m.facebook.com/groups/609789325896287
"Git Hub
https://gist.github.com/patron-ico/
◇ About Extra Bagan The International
【Company Profile】
Company name: EXTRAVAGANZA INTERNATIONAL, INC.
Location: 257 Old Churchmans Road New Castle, DE 19720 USA (WORLDWIDE NETWORK)
Representative: Atsushi Hisatsumi (Kuma Atsushi)
Established: February 2017
URL :  Http://extravaganza-intl.us/ 
Business contents: EXTRAVAGANZA INTL ("Extra Baganza International" founded in February 2017, Headquarters / Delaware, USA): 1. Software development 2. Marketing support is the main business . Influencers and SNS users from around the world can post, discover, book, sell, purchase, and distribute media on the Internet, mobile phone or tablet. Reliable community marketplace "PATRON", SNS users aiming for influencers and real We are developing and managing Fansta ( https://fansta.us/ ), an automatic fan acquisition support service for those who wish to acquire store attract customers via SNS .
ICO MARKET,Inc.
---
※This content is not intended for solicitation of investment or advice. In addition, although this content is created based on materials and data judged to be reliable, we do not assume the obligation to investigate and confirm the accuracy and reliability of information.
※We are not engaged in any projects that require permission of virtual currency exchange traders.